Your Bathroom
Getting ready should be a pleasure. You should feel relaxed and stress-free when you enter and when you are getting ready for the day. Our bathroom organization services are the perfect solution for creating your own bathroom oasis. Contact us today!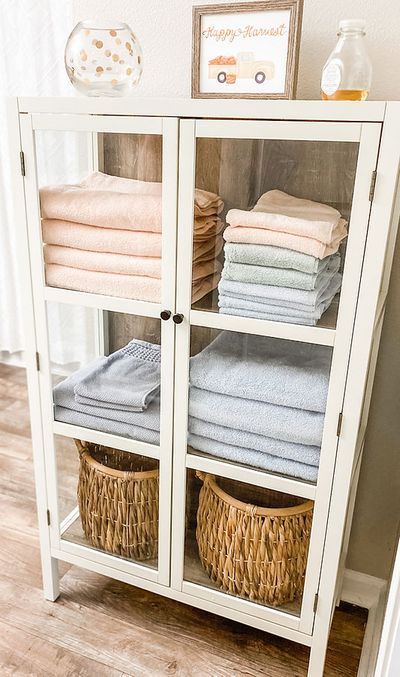 Full Service
We will organize your bathroom in a way that will work for you. First, we come and take measurements and plan out any containers that you will need with your input. Then, we shop and bring the containers to you. The day of service we will empty the bathroom cabinets, drawers, and counters and wipe them down. We will sort your items and put them into categories. Finally, we put the containers back in your cabinets filled with the categories we have created and label the containers to make it easy for everyone to find what they need!
Every bathroom is different, but with our bathroom organizing services, you can make the most out of your space. Contact us today to schedule a visit!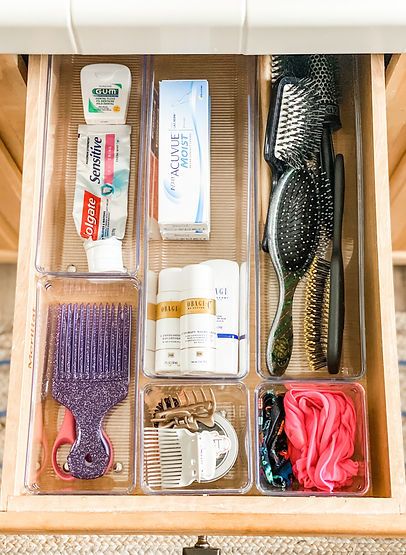 DIY
If you want to "Do It Yourself" and just want to get some guidance. We are here for you! We can coach you over the phone or an in person appointment. You take measurements and shop and follow the plan we make together for your bathroom.
Professional Bathroom Organization Services in Sacramento
Would you like to transform your bathroom into a more usable space? Look no further than More Than Neat! We'll work with you to customize a solution that works for your needs, so contact us today to schedule a visit!